Burton Albion are undergoing their 2nd successive season in the English League Championship after snatching the 20th position during their previous campaign of 2016-17 and just barely managing to avoid relegation.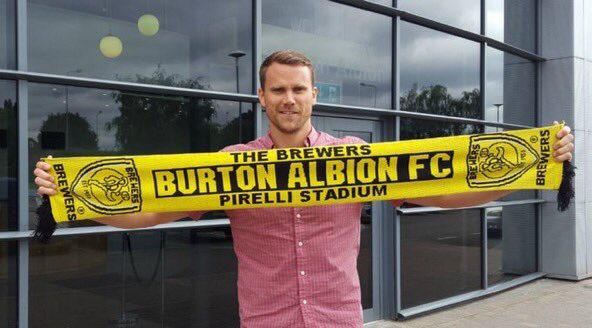 The squad of Nigel Clough now has the task of repeating this achievement and remaining in the 2nd tier of English Football competition.
Stephen Warnock opted to sign for Burton Albion on June of 2017 and even though the English defender is not as experienced in his new clubs compared to the majority of his teammates, Warnock knows how important it is to keep on competing in the EFL.
"You have always got to aim to survive. Like I say before, the clubs who are up at the top, you've probably got a top-10 of clubs who are going to spend a lot of money to try to get out of the division. I don't think you'll see Burton spending the type of money that the Aston Villas of the world are going to be spending''
"You know you have got to get a team spirit within the group and get as many honest lads in as you can and you need players who've played within the league, to understand it and know what it's about, Saturday, Tuesday, and get through the games and stay within the league." Stephen Warnock said.
Stephen Warnock also considers the English League Championship to be one of the most difficult football competitions as major leagues around the globe such as: La Liga, Serie A and the English Premier League all have 38 matches to be played in a regular season but the English League Championship on the other hand has 46 but he is optimistic that survival can be achieved once again and maybe even aim higher than the previous season 2016-17.