The English Football League Championship club Burton Albion added their 3rd summer signing to their squad after Stephen Warnock completed is move from Wigan Athletic on a free transfer in a 1 year deal.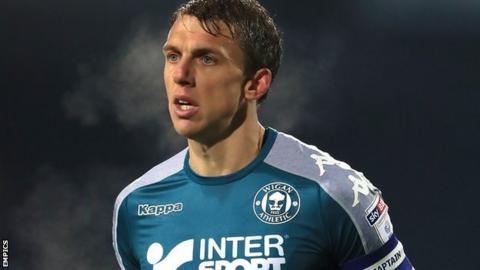 Matty Lund, Jake Buxton are all of the other signings that Burton Albion has made, all of which were free transfers.
According to Stephen Warnock, the English Football League Championship is one of the most difficult football competitions as the 35 year old defender said:
¨I think it's very difficult, with the teams that have come down from the Premier League and the teams that have come up from the other division. You look at it and you've got to understand that this is one of the toughest leagues in the world now. So you have got the big teams at the top that are willing to spend mega-money, but nobody wants to drop out of this division either¨
¨I think survival has got to be your main thing. I think that's a success for a club like Burton. Within the Championship, the amount of money that's getting thrown about, I think it'd be a great achievement¨
Stephen Warnock is an experienced defender who started his playing career by performing with Liverpool but after 5 seasons where he was mostly on the sidelines, except for a few seasons, he opted to test his luck by joining a variety of different clubs including: Braford City, Coventy City, Blackburn Rovers, Aston Villa, Bolton Wanderers, Leeds United, Derby County, Wigan Athletic and his most recent club, Burton Albion.
It´s because of this vast experience that the head coach of Burton Albion, Nigel Clough wanted to bring in Stephen Warnock, it was one of the reasons of why the manager opted to secure his services as it can benefit the club significantly.