Wigan Athletic is struggling in the bottom section of the English League Championship and Stephen Warnock wanted to see his team start picking themselves up with a triumph over against their rivals Derby County.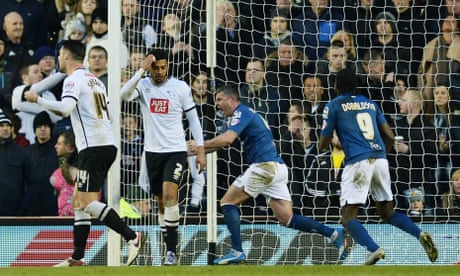 Both sides locked horns on December 31
st
of 2016 and the match resulted in a goal-less draw with each team having to settle with 1 point. This is not the result that Stephen Warnock and the rest of his teammates wanted to see but considering the fact that Derby County was controlling the match from start till the end and had over 60% of possession, being able to secure a draw is a good result for Wigan Athletic, as they need all of the points they can get in order to start climbing spots and escape the relegation zone.
Before Wigan Athletic had faced off with Derby County, Stephen Warnock spoke his mind about what is going on with his team and why they have been sustaining so much negative results and the 35 year old defender said: Continue reading "Stephen Warnock wanted a victory against Derby but settled with a draw"